That's our quest.
As an aspiring or current entrepreneur, you have an uphill journey ahead of you. But that doesn't mean you have to tackle it alone or that you can't make some things easier for yourself.
Which is where we come in. Here, you'll find free tools, guides, and research to help you make decisions and build your idea.
When you free up your time for other tasks and make decisions based on data, you boost your chances of success.
Hey! I'm Dave, the founder of NamePepper
First, a little background about me. I grew up on a farm in Iowa where, maybe surprisingly, I was fortunate to be exposed to the latest tech, starting from a young age. Which, when I look back on it, influenced the career choices I made later on.
I now live in Sioux Falls, SD. By my side are my ever-supportive wife, JoAnna, and our sweet-n-sassy cat, Luna.
I've been working as a creative professional since 2006. I started in marketing right out of college, working my way through different roles dealing with branding, strategy, and website design/development.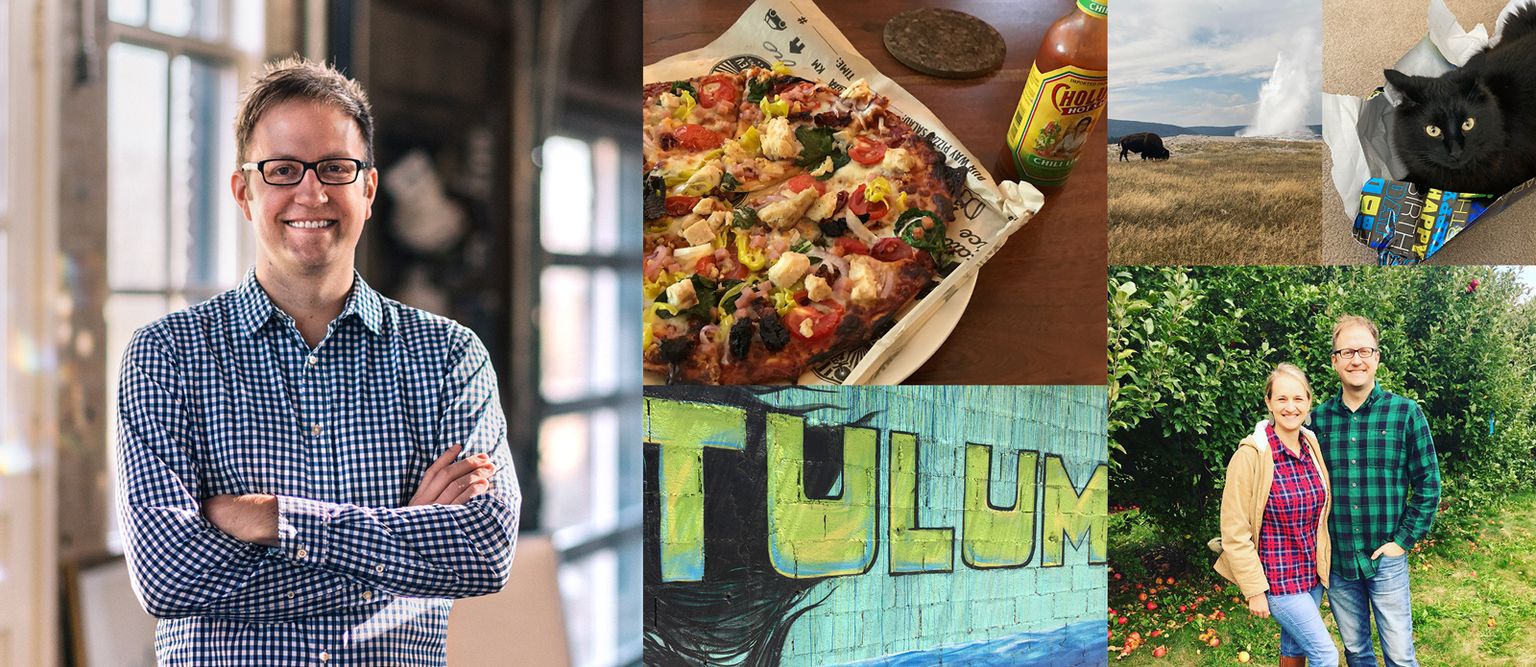 A few quick facts:
I can't live without hot sauce 🌶, it's liquid gold.
I'm a sucker for pixel art.
My favorite candy is Reeses Peanut Butter. Especially the seasonal and holiday ones (more PB in them!).
I think the book is usually better than the movie, and my favorite series is The Kingkiller Chronicle.
I love thin-crust, Napoli-style pizza.🍕 It deserves its own food group.
I geek out a little when it comes to beautiful data visualization. It was a sad day when the final Feltron report came out.
I always look forward to traveling. One of my favorite places is Tulum, Mexico.🌴 We have long, cold winters where I live and it feels amazing to soak up some sun.
Back in the day, I built my first website with Microsoft Frontpage. Using tables.😬
So why NamePepper?
Because I love creating tools that help people and digging through data for new insights.
I know what it's like to spend hours pouring over name ideas, whether for myself or others. Only to find you can't use your favorites for one reason or another, and then have to start the process all over again.
It's worth it in the end, but it doesn't have to be as time-consuming either. Which is why I decided to put the skills I've picked up over the years to good use and make it easier to find your name.
How to support NamePepper
The best way to support new features, more free tools, and help keep the site running, is to use the affiliate links for a product or service that's mentioned. When you do that, I may earn a commission from your purchase.
This doesn't cost you anything extra, and I truly appreciate it.
If you've made it this far…thank you!
Shoot me an email at dave[at]namepepper.com if you have questions. I'd love to hear from you.

And finally, I'll wrap up with this: "Not all those who wander are lost." ― J.R.R. Tolkien

To new beginnings,